A Shiloh Shepherd Named Tayla
Sampson's Tayla of Shenandoah
OFA : HIPS "GOOD" #LH-417G41F-NOPI /
ELBOWS "NORMAL" # SLH-EL221F41-NOPI
We purchased Tayla from Patti Schaefer of
Shenandoah Kennels
in Pennsylvania when she was 12 weeks old. Tayla is SUCH a smart, intelligent family member! She never fails to make eye contact with us to "ask" us what we desire of her! She is so gentle and even has her own "pet" cat! She is so good with my children and we love her dearly! To my husband and I, she is our CORVETTE!
It is the German Shepherd breed that originally brought my husband and I together. We were both breeding Shepherds at the time we met. We stopped breeding the German Shepherd when it became difficult to find Shepherds that did not have too much "prey drive". Prey drive is neccessary in the police field, but for a family member or therapy dog, they do not need to be that "hard". So, in came the Shiloh Shepherd and we were hooked.
We will always keep progeny of Tayla's in our family as we adore her personality and her looks! She has not produced any Shiloh babies yet as she is in the midst of the testing required by the NSBR in order to breed her. We look forward to her future babies! :) Tayla is a Shiloh Shepherd registered with NSBR (National Shiloh Breeders Registry). The Shiloh Shepherd is a rare breed. NSBR registered Shiloh Shepherds are recognized under ARBA (American Rare Breed Association), IABCA (International All Breed Canine Association) and Rarities dog shows. The parent club for Shiloh Shepherds is the ISSDC (International Shiloh Shepherd Dog Club)
What is a Shiloh Shepherd you ask? A Shiloh Shepherd is powerfully built, courageous and self-confident. They resemble a German Shepherd in look. This giant breed is known to possess superior intelligence. They are extremely versatile and easily trained, Shilohs excel in a variety of working fields. They are excellent swimmers and mountain climbers. They can adjust to almost any environment. Their high endurance coupled with their excellent air scenting and tracking abilities enable them to excel at various public tasks, such as service dog, police work or search and rescue. Their sensitive and caring nature also makes them excellent therapy workers. As true, loyal flock guardian descendants, they are steady and bold without undue aggression. Ready to give their life for those in their care, Shiloh Shepherds remain surprisingly gentle with small children or animals and comforting to those in need. Their superb intelligence, enthusiastic nature and complete devotion render them superior working dogs who love the challenges of work training.
At maturity (three years of age), adult Shilohs weigh between 100 and 160 pounds. Their height at the withers (the highest point of the back, between the shoulder blades) is usually between 28 and 32 inches.
Click here for the official ISSDC standard and a brief historical summary of the Shiloh Shepherd
_______________________________________________________________
~Tayla's Sire~
~ GV b CH. CJ's Sampson v Blitzkreig ~
~ Hips OFA Good. Ht/Wt 30" 135# ~

---
~Tayla's Dam
~
~ CH Shenandoah's Spirit of Tazzy ~
~Penn Hip Certified - Height: 28 1/2"
~
---
Tayla's half brother - they have the same dam - Shenandoah's Spirit of Tazzy NAKC Sp. Gr. Ch. Sir Harley of Shenandoah
Owners: Anita Tricoli & Becky Althoff He is the most winning rare breed dog in history! You can find out more about him at
www.sunshineshilohs.com
. Can't get enough of him? Look in Dogs USA 2009. He is the dog representing the standard of the plush coated Shiloh Shepherd in the breed description pages! A great big thank you to Anita for emailing me this picture of him and allowing me to put on Tayla's page! Harley's Show Accomplishments
Best Junior Puppy In Show at Rarities Coconut Grove show at 9 months
NAKC/Rarities Master Supreme Champion
IABAC Champion
ARBA Master Champion
TSSR Grand Victor in 2005 & 2004
NSBR Grand Victor in 2006
Rarities Top Ten in 2007 with limited showing
Rarities Top Dog in 2006
ARBA Top Dog in 2006 & 2005
ARBA Top Ten in 2004
114 Best in Shows and still going
60+ Reserve Best Shows
---
Pictures of Tayla

Tayla's Pedigree
---
Tayla's Complete Pedigree Coming Soon....Please check back!
Parents
GrandParents
GreatGrandParents
SIRE
GV b CH. CJ's Sampson v Blitzkrieg - Color: Brown/Red Sable PlushOFA Hips: Good - Ht/Wt: 30# 135 lbs

NS a b c CH CJ's Lobo Amado De Windsong ROM (BNSB1-194) Grey Sable Plush, DOB 1/26/1994 Hips OFA Good PH L.27 R.23 HT :30.5" WT :135# DNA NSB1
GV Bionic Black Smoke of Zion ROM (GOL-C1-9008/50003) B-Black Sable Plush, DOB: */23/1991, Hips:OFA GOOD/PH L28 R24 Ht/Wt: 28" 120# DNA# D960058
GV Windsong's Katrinka D'Shiloh ROM (GOL-C1-9009) Brown Sable Plush, DOB: 9/26/91, Hips: OFA MdPH L43 R43 Ht.Wt 26" 100#
NS ab CH Abigail Atherton ROM (BSNB8-595) Black Red Sable Plush DOB 5/22/1995 Hips: PH ;.34 R.38 HT: 28" WT: 140# DNA # NSB8
CH Shiloh'sSampson Zachary (ORAC37020)
DAM
GV Shenandoah's Spirit of Tazzy Color Silver Sable Plush Sable, DOB 11/17/1995, Hips: CHD DNA TSS9

Shenandoah's The Taz of Zion CGC (B51009) Silver Sable Plush DOB 3/23/1996 Hips: OFA EXC. HT: 30" WT: 110# DNA TSS19
Powered by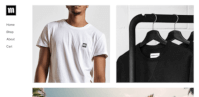 Create your own unique website with customizable templates.